What Our Customers Say About Us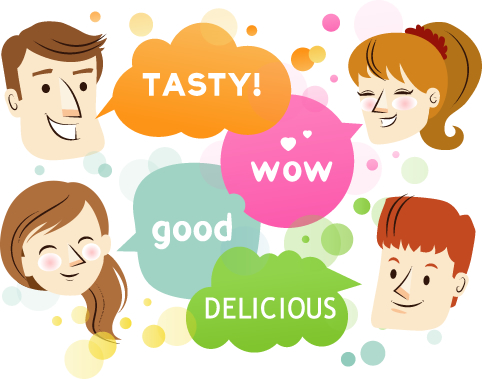 GRAZIE,,I ENJOYED THE PRODUCTS I ORDERED,,THEY ARRIVED IN A TIMELY MANNER,,,AND GRAZIE FOR THE SAVINGS COUPON,,I WILL USE IT I AM SURE,,,,I
DEFINATELY WILL BE ORDERING FROM YOU AGAIN.

JERRY C. A NEW AND SATISFIED CUSTOMER
Many many thanks. Delivery arrived in perfect condition and really quick. Merry Xmas to you all and a very prosperous New Year. Maureen A.
Dear G., I received my nocino today. Thank you, it was in good condition and will make a great Christmas present for my brother.
Beatrice O. C.
I received my package … excellent job and i will be buying more in the near cute… service was excellent and your response time was the
best. Love the care in packing the fragile items too. Thank you.

Jerry B.
Grazie tesoro. Si erano buoni...Appena che finisco di regalare le bottiglie di limoncello vi darò uno
squillo per ordinare altro...Ciao Grazie di nuovo
Anthony C.
Ordine arrivato nei tempi previsti, imballaggio perfetto, ma, soprattutto, specialità squisita!
Gaudenzio C.
Hi Cari, Thanks for your great service. The Amaros arrived in perfect condition. We are grateful!

Mike
We received the goods yesterday evening. I will thank you again your amability. Kind regards,
Montse B.
Oggi il mio ordine e arrivato in forma perfetta. Millegrazie.Grazie soprattutto per la Antica pasticcera regalo. Mia moglie e gia li mangiare. Auguri
Name: Michael A.
"Hello! I wanted to thank you for sending the Vespa gift box - 3 liqueurs. We really love the package design. Again, thank you so much for this creative package of liquors."
Name: Josephine P.
"All the delicious products arrived today in perfect order. Thank you!"
Name: Michael. A.
"I received the parcel. It was very well packaged. Just the handles of Vespa slightly bent. Very good product. Many many thanks!!"
Name: Florence G.
"Grazie mille! Ce multi anni io non bevuto mirto di Sardegna. Sono fortunate ho trovato By Italy. Anchora grazie tantisimo."
Name: Rick B.
"Hello! I got my stuff thank you so very much it's perfect. I will definitely order from you again and tell my friends and families. Grazie"
Name: Jamie D.
"Grazie molto, I just received my package of Ciocoreale. We are very please so far, with the products we have purchased. We have only just tried the Salsa Tartufata and it is exquisite. Regards!"
Name: Maria D.
"Dear all, My family LOVED the olive oil! Thank you very much! Happy Holidays! Warm regards"
Name: Casey P.
"Hi sorry haven't replied sooner, Thank you for the black truffles,I shall look forward to tasting those,thank you and will speak soon. Many thanks Olindo Venturi"
Name: Olindo V.
"Hi! I received today your wine everything is okay. You packed it very well. Thank you. I wish you a Merry Christmas and a happy New Year. Kind regards"
Name: Ansje E.
"Buongiorno, grazie di tutto! Tutto buonissimo. Stiamo vagliando altre opzioni per i prossimi ordini, ti faccio sapere appena possibile. Saluti"
Name: Marica R.
"Hello all, Last year at the same time we also ordered from Byitaly and we had found one of the jars broken in our package, I sent an e-mail advising what happened and was very quickly sent a new jar to replace the broken one, I found this to be very good customer service."
Name: Maria E.


"I am now in receipt of the package. It was being held at our post office for over a while, however So...yesterday, I got a call from our post office, on prompting from the Express office. Yeah! I went and picked it up and everything arrived in one piece - nothing broken. I spent last night tasting all products, and I am thrilled!! Thank
you so much for all your help."

Name: J. Holmes