Nonna Approved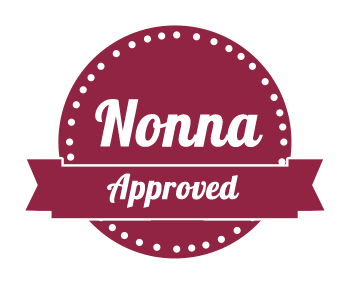 Our very special head of quality control: The real Italian grandmother
All of ByItaly`s products are certified in order to guarantee our customers the most severe safety standards. But we wanted to go one step further. We were looking for the toughest controller around.
So we "hired" a real Italian grandmother (Nonna) as our ultimate head of quality control. Decades of family meals make her a real expert on what Italian food should taste like. She tries our sauces, our pasta and our truffles. And only if they pass Nonna`s inspection we offer them online to our customers.
Because food is not just a question of certificates, but of passion and real people.
And because as you might know: You don't mess with an Italian Nonna!