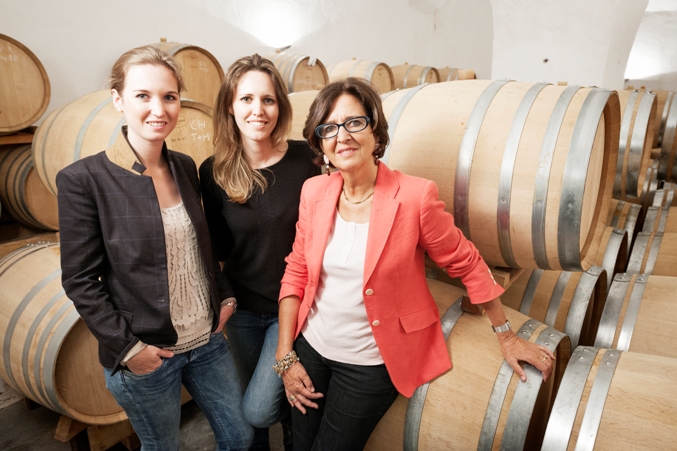 Did you know that one out of three wineries in Italy has a woman on top ?
They are called Josè Rallo, Elena Walch, Vinzia Novara di Gaetano, Albiera Antinori or Elena Alberti Nulli. They live between the Alps and Sicily. They are strong and beautyfull and grapes and Italian wine are their business: Donnafugata, Firriato, Antinori…
Elena Walch is one of them. Her vineyards are in Alto Adige – Southern Tirol in the Northeast of Italy. Elena Walch is especially famous for her white wines like Pinot Grigio, Sauvignon Blanc, Chardonnay, Riesling and Gewurztraminer.  Experts call them classic, 'old-world' style, elegant and with a firm acidity.
Elena Walch Italian wines  have made it to the Wine Spectator and several awards.
Elena Walch married into one of the oldest and most significant wine families of the region and brought new, modern concepts to the traditional establishment. Now, the responsibility for the family business is being put into the hands of the daughters, Julia and Karoline Walch, already the fifth generation.
The tradition lives on.
You can find Elena Walch Italian wines on ByItaly.