The Authentic Italian Online Market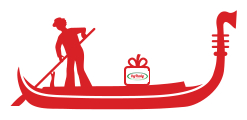 About ByItaly
ByItaly is an online market place that brings authentic Italian food and wine to our customers all over the world. Thanks to ByItaly also small producers are able to reach markets that have been out of range so far. And thanks to ByItaly our customers can get Italian delicacies delivered to their doorstep that they could never find in their local supermarket.
Our mission
We believe in the strength of Italy and our local farmers and their excellent products.
ByItaly establishes a personal relationship with all our suppliers in order to know where the product comes from and to cut out the middle men and guarantee the best price for our customers.
Since we don`t work with industrial producers our products can sometimes be sold out. We ask you to take this as an evidence of our philosophy that ByItaly promotes local specialties and not mass production.
About Italy and the "Mediterranean diet"
The Italian Peninsula is known for art, heritage, tradition, folklore, innovation and science, music, attractions and natural beauties. Italy accounts for 47 Unesco sites. But Italy is also known for warm hospitality, lifestyle and its fabulous food.
Unesco has recognized the "Mediterranean diet" as Intangible Heritage of Humanity thanks to a sustainable supply chain and use of recourses offering at the same time a balanced nutrition. That means: The food doesn`t only taste good, but it is healthy as well. So go for it !
Company Profile
ByItaly was founded in 2012 in Perugia. It started as an enterprise of a small group of friends and has now grown into a professional online market place that delivers more than 600 products all over the world.